From its family history with the diary to deep tech - LettsGroup is driving UK innovation in the 21st Century
The eponymous Letts diary family started probably the world's first corporate incubator in 1796, famously inventing the commercial diary in 1812 while launching a slew of paper based products including calendars, notebooks, ledgers and more. 5 years ago the all new LettsGroup, the UK branded venture group, green-lit 5 new ventures and kick started its unique branded venture approach.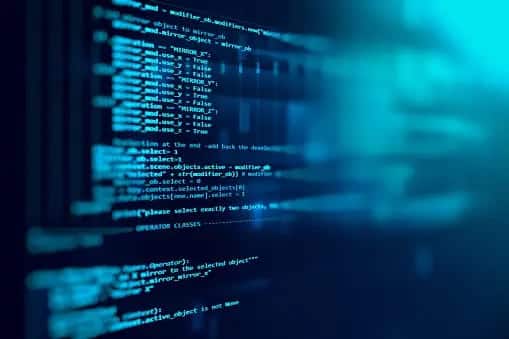 Today LettsGroup, run by Philip Letts, the 7th generation of the Letts diary family, is using advanced technology and its unique incubator methodology to solve some of society's biggest problems. It focuses on building next generation technology, media and climate ventures that deliver high growth and sustainable earnings. The new group is unified by its brand, its family heritage and its desire to do good while creating value over the long term.
The original incubator that John Letts started in 1796 created innovative branded products that utilised the technology of the time - the Gutenberg press. He mastered the printing press and coupled its power with leather-bound and sometimes gold embossed wonders of stationery.
Today, in the digital age, LettsGroup is powered by its own technology innovation aptly named LettsCore - think of it as a Gutenberg Press for the post information age. LettsCore is a Media-as-a-Service (MaaS) innovation that could transform the way we manage and even think about content. Initially it is focused on solving content's biggest problem - trust and verification - due to its lack of embedded provenance. An inability to determine the reputation or even the origins of the information. LettsCore's content management blockchain is designed to fix this.
Added to this, generative AI explodes this content provenance crisis, making the case for LettsCore even more pressing. The wide-ranging problem that LettsCore seeks to solve was discussed by Google's Vice President of News, Richard Gingras, at the World News Media Congress in Taipei.
"Will the many available generative AI tools further facilitate the creation of misinformation and disinformation? Assume they will. That should not surprise us. The Internet does fully enable the breadth of free expression as codified within the world's sovereign domains — from awful to lawful.
Yes, determination of the provenance of content, whether it be an image or a paragraph, will be key. In most cases, the more useful path will be determining the reputation of the source publishing that information. What signals measure a source's reputation? How does context impact that assessment? How might we detect patterns of endorsement or, conversely, patterns of coordinated disinformation behavior?
This impact of generative AI on disinformation will add further urgency to regulate such behavior — which will engender its own set of challenging consequences."
LettsCore's technology is truly profound, and it has been years in development. Its first commercial use will be with another LettsGroup venture, LettsArt, to seamlessly distribute its users works of art across the internet while ensuring that the content is secure, attributable and tradable. This will help its Web3, no-code art website platform users, both creators and gallerists, to expand their reach and potential sales channels at the push of a button.
Philip Letts, Chair of LettsGroup added, "We are excited about the first commercial application of LettsCore and its ability to bring truly distributed content monetization and provenance in the fragmented, wild west of visual content we are experiencing on the internet today."
Another LettsGroup venture, LettsNews, is looking at adopting LettsCore to implement atom level author attribution to news pieces at considerable scale. LettsNews is a crowdsourced AI news platform that helps consumers find high quality, more democratised news in a world where publishers are employing fewer journalists and reporters lack diversity of income. LettsNews' groundbreaking news media marketplace will increase the earnings for modern news reporters.
LettsCore will come to the wider enterprise market in the second half of 2024, helping content to become more transparent and attributable in a world that is increasingly plagued by misinformation, disinformation and misappropriated content.
The first generation of the Letts family, back in the late 1700's, used the Gutenberg press in new and interesting ways to drive the first wave of its innovative products. The 7th generation of the Letts family with the all new LettsGroup is betting on its own invention, LettsCore, to power it through the current century.
LettsGroup is a branded incubator group, which is active through @LettsGroup on twitter.